SPECIAL EVENTS (Everyone welcome!):
Check the Legion's May Calendar and June Calendar for all upcoming Activities and Events.
Trivia & Wing Nights: second Saturday of every month, Sept - May (unless preempted by a special event).

Fish n' Chips (and WINGS!): every Friday, 4:30-6:30pm

Tell us what events you're likely to attend! Download this questionnaire and drop off at the Branch.
BRANCH 517 NEWS:
Click here for the latest news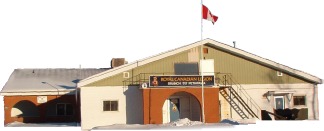 WELCOME!
You are visitor number
since Feb.3, 2009
Petawawa Legion